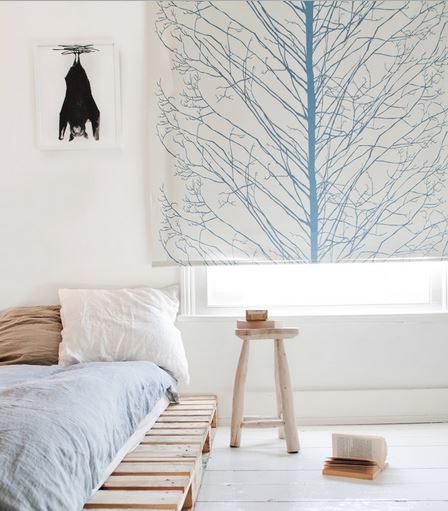 If you're looking for something stylish and unique for Mothersday gifting, have a look at Bodie and Fou. And if you don't have a lot of money to spare, the sale section is for you. Despite the lower prices, there's lots of still-gorgeous stuff in there, although some have limited numbers.
You wouldn't know it if you looked at my house, but I'm not much a lover of clutter and 'stuff', and would much rather have a box of chocolates than an ornament that I just have to dust or find space for. I'm definitely more of an 'experience' person than a thing person,  which is why a lot of what Bodie and Fou have to offer really appeals to me.
Take for example the Tree Roller Blind. If my husband gave me a set of white window blinds for Mother's day, I might not be massively impressed, but this Tree Roller Blind is  lovely, and very pretty. It's also reduced from £65 to £45.
There are some kiddy-gifts too, however, like the Gruffalo Jumbo pencils reduced from £12 to £6.
Have a browse, they have some lovely bits and pieces.