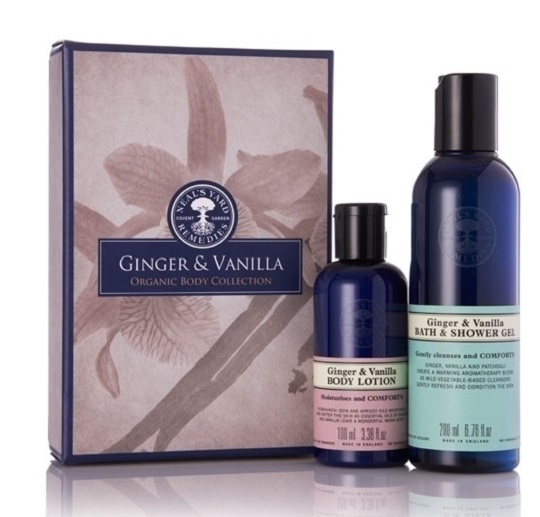 Neals Yard Remedies has just reduced the price on this stunning set of Ginger and Vanilla Organic body bits and bobs. It would make a gorgeous Valentine's Day gift, and you get all sorts of goodies inside for the lower price of £12.95 as the usual retail price is £18.50.
Pamper with a warming shower and body lotion duo infused with exotic aromatic spices. Gently stimulating and warming, golden organic Sri Lankan ginger combines smoothly with the exquisitely mellow, velvety sweetness of organic Madagascan Bourbon vanilla.
Evoking the sensual, sun-soaked heat of the tropics, our organic aromatic spice blend brings warming comfort — relaxing mind and body for ultimate indulgence.
Contents:
Ginger & Vanilla Shower Gel 200ml
Ginger & Vanilla Body Lotion 100m