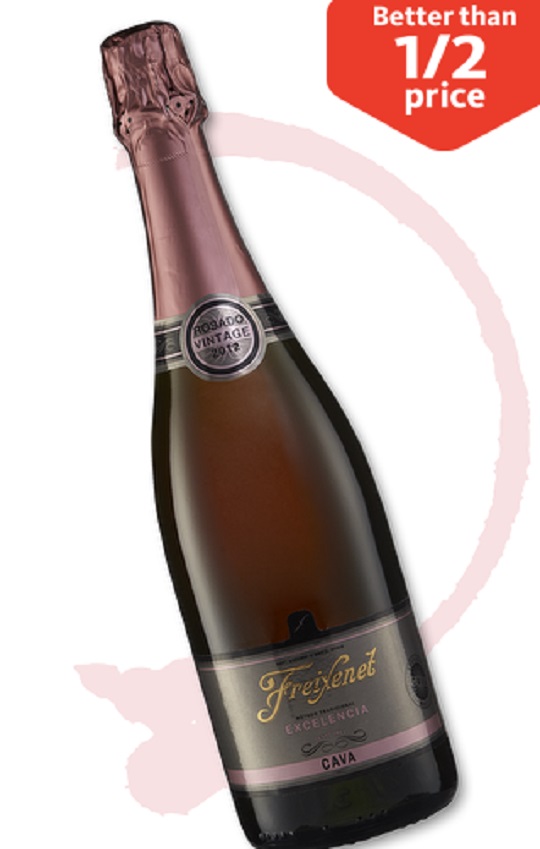 What would Mother's Day be without a lovely bottle of bubbly? Certainly mum likely needs one. Morrison's Cellar has dropped the price on the Freixenet Excelencia Vintage Cava Rosado 750ml bottles from £13.99 per bottle to £5.99 per bottle.
Right, so you can buy one bottle for £5.99 or you can buy a case of six for £35.94 or you can nab a full case of 12 bottles for £71.88, all at this new low price. This is better than half off the original price and what better way to celebrate a mum and her minions with pink fizz?
This sensational salmon-pink fizz is elegant with light, crisp strawberry flavours. A simply divine rose bubbly. Just the job for curling up with a loved one on the sofa for a romantic movie or for celebrating a special occasion. Freixenet, the genius behind this gorgeous Cava, reckon tapas is the perfect match for this lovely bubbly but to be honest we'd still push for the choccies. Because it's just that kind of drink - full..