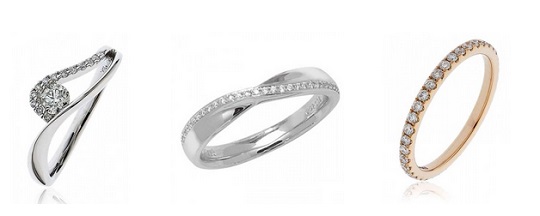 This is such an awesome idea and I do hope that you find a gorgeous piece of jewellery that makes you spend your money at Make A Difference. At this online store, 100% of the money you spend goes to a charity of your choice. Yep, all of it! And you can get some gorgeous rings for any occasion right here.
The store offers a stunning range of wedding rings that would be perfect for a Valentine's Day proposal to that special person in your life. The prices range from over £1000 to under £200 so there are definitely designs to suit different budgets.
The best part is that you can also find items for as little as £2.99 (yes, really, it's part of their promise) and you can get free delivery on all orders over £50. It's a great concept and the items are just stunning.