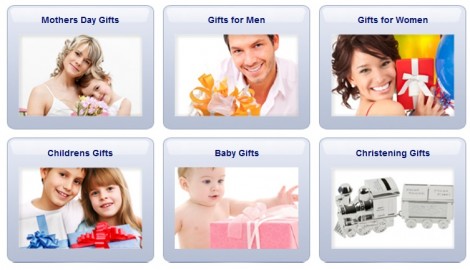 The good news is, if you're looking for a present for Mother's Day (this Sunday!) it isn't too late to order online. Find Me A Gift is one of the websites I use a lot to find presents, particularly when looking for something inexpensive and nice. It is hard to tell from a website page what an item is really like. You could just end up with something cheap and nasty instead.
So I have grabbed three likely contenders from the Find Me A Gift pages, and gave them to one of our PlayPennies mum's to review. Something for the bath and me-time, something for fun and something that's practical (but soothing).
Even if you're sorted for Mother's day there will be other occasions, so bookmark this page in case you find yourself stuck in a present dilemma.

Bath Lights Show
Mum of a five year old, Tracy, was very excited about the Bath Lights Show (£4.99). "I rather liked the idea of being able to lie back in a sparkly bath and read a good book in my very own private bubbly disco." The Bath Lighs Show is a device that floats on the top of the bath water emmitting a mixture of flashing and still lights. It has five different display combinations, made up of red, green and blue lights.  It's dome shaped so that, according to the website, "the light can reach out expansively to illuminate your pool or bath." According to Tracy, the light shows "vary from intense flashes that would not be good for epileptics to soft lighting that shifts between different colour grades as you lie there".
Unfortunately, Tracey was disappointed with this gift. It takes three AAA batteries, and these are not included. Which means you have to insert them yourself. Tracey found that this required a lot of unscrewing and rescewing. Which is understandable given that it is waterproof, but still it "was a bit tedious".
Tracy tried it out in a variety of settings. "The device works beautifully in a dimly lit room with both bubbles and plain water. If the room is brighter, then it still looks fantastic in a bath without bubbles, but doesn't do much if you've used bubble bath." .
She also had a problem with the weight that slips into a crevice at the Bath Light's base. The weight ensures that the lights stay facing the right way up. After only three baths the weight no longer clicked into position on the base of the device and Tracy found it just fell out. "You still get a light show but if you move then it just falls over and the lights flash at the ceiling instead of into the water. Repeated tries to get the weight to slot back into the device have failed and the instructions clearly say that you must not glue it in."
Swarovski Crystal Rainbow Maker
The Swarovski Crystal Rainbow Maker (£23.99) didn't exactly bowl Tracy over with delight when she opened the box. "My first impression was, what an unprepossessing little sight - this tiny little thing with cogs and wheels and all sorts."
Accprdomg the blurb on the website, "when sunlight hits the rotating Swarovski Crystal, colourful rainbows are projected across your walls". The problem here, as Tracy found, is that this is Britain. There's not necessarily a lot of sunlight around, and the device appears to only work with direct sunlight. "At first I stuck it on the lounge window but it did nothing for about three days. It is not sensitive enough to work on transferred or muted light which is what was happening outside - the sensors are only responsive to direct bright sunlight. However, the sticker cup with which you attach it is excellent. It sticks really well and removes easily."
She tried it around the house until it finally worked its magic in her daughter's bedroom. "It is truly lovely, really it is. I liked the fact that the cogs and wheels were shelved in see-through plastic as then I could see them spinning. I love the rainbows dancing about the room, as does my little one." 
 However, overall Tracy felt the price was high. "I would recommend this at about £15 as a lovely present." The site has had them on sale for £18 before, so it might be worth keeping an eye out for a lower price.

Hot Rocks Gift Set With Candle And Incense
The final item, the Hot Rocks Gift Set with candle and incense (£14.99) recieved the seal of approval from Tracy. She thought it was excellent value, and the product lived up to expectations.
"I put them on my husband who has a bad shoulder and he really enjoyed them. They take quite a bit of preparation but they are just lovely. And you get an incense holder, incense, candles and an instruction manual included. To be fair, the manual isn't very instructive so you do have to do a bit of guess work as to where to place the stones precisely." Tracy found it easier to Google the stone placements, for better accuracy. Both she and her husband enjoyed the experience.
And Finally ...
There's no set delivery charge. Prices for standard delivery of 2 to 4 days start from 95p. The estimated delivery charge for the Bath Lights Show, for example, was £2.95.