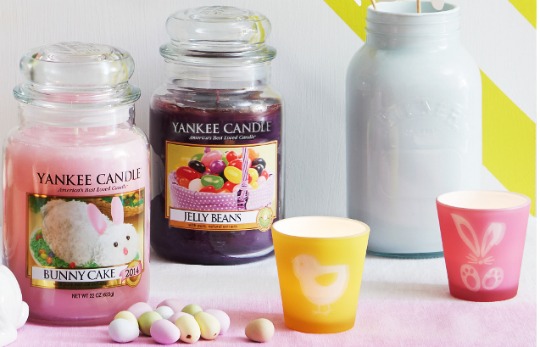 We know how much you love Yankee Candles, and we love to know when they have new fragrances out. These aren't on special offer, but are worth keeping an eye on to see if they do get cheaper nearer to Easter. The new fragrances for Easter are Bunny Cake and Jelly Bean!
They are just the sort of sweet foodie fragrances that I love to have around the house, though they won't please those of you who prefer the light florals.
The Bunny Cake* fragrance is "A delicious way to hop into spring ... a sweet treat of sugary coconut, creamy vanilla, and bright citrus." The Jelly Bean* candles are "A colourful, fun childhood treat you never outgrow … bursting with the scent of sugary sweet fruits. "
The official Yankee Candle website is due to change the Fragrance Of The Month special offer in a few days, and I'm really hoping it's one of these two so that I can try them!
I'm also seriously considering them for Mothers' day gifts too (for my mum, or for me!).
What do you think? Gorgeously sweet or sickly sounding?