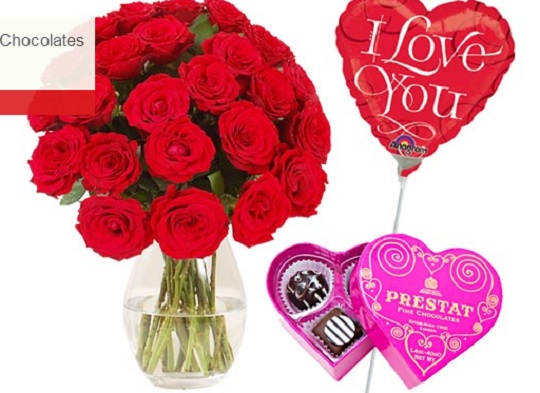 Arena Flowers has shaved some money off the total price of their Valentine's Day flower arrangements with some of them dropping down by as much as £5 each.  A few of the bunches and arrangements have only had a little taken off, but every bit counts!
The One, a deluxe set of flowers, is down from £29.99 to £27.98, Elle is down to £29.99 from £32.99 and Sweetheart is down from £64.99 to £59.99. The Love Angel gift set is only £29.99 after selling for £32.99 and a huge bunch of 24 red roses, a balloon and chocolates is down from £44.99 to £39.98.
Those are the only bunches and designs that have been reduced in price, the others are all still sitting at full price. However, all of them get free delivery which is brilliant.