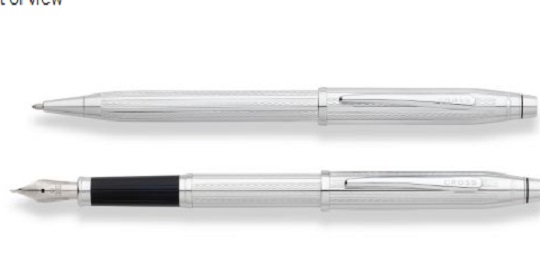 If you're still looking for some lovely Valentine's Day ideas or gifts, then how about the sale that's happening on over at Cross? They've reduced a bunch of pens and items to low, low prices and the one that really stands out, with a discount of over 50% off, is the Century II collection that's down from £110 to £50.
The Century II engraved chrome ballpoint and fountain pen set is stunning. The nib on the fountain pen is an easy medium, and both pens have been designed to look chic and gorgeous. Created with a keen appreciation for modernist design and lasting value, Century II offers a bolder look and wider girth than the original Classic Century. Saturated with colour or finessed with fine metal, it's everything we're famous for, only 'bigger'.
The gift comes with a lifetime mechanical guarantee, inside a premium gift box with an engraved chrome finish and gorgeous design.