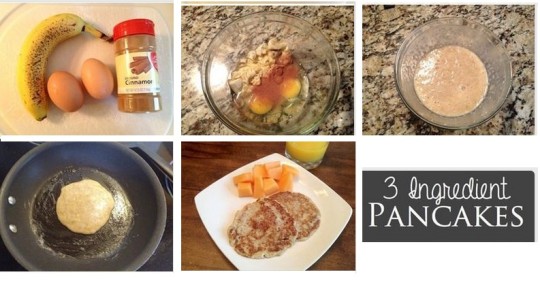 If you're a parent to an allergic child - or an allergy sufferer yourself - then the onslaught of Valentine's Day followed by Pancake Day can be quite overwhelming. It's especially tough when everyone else is tucking in with delight, and you have to either explain to your child why he or she can't have any - and harder still if you refrain in solidarity. Here are a few recipe alternatives for Shrove Tuesday so you be the smug mum that pulls a suitable treat from the lunch box, and be a little bit your child's hero for the day. 
This recipe calls for some unusual ingredients that most of us are going to have to make a trip to the shops for - unless you're already a clued up allergy parent, I guess!
These free-from pancakes require gluten free plain flour, egg replacer, hemp milk, and oil, but they look about as close to regular pancakes as you could hope for.
Gluten free pancakes require pretty basic changes, using gluten free flower and baking powder.  In many recipes you can't simply substitute gluten free flour for regular, but in pancakes, it seems you can.
It turns out much the same can be said for dairy free pancakes. Simply substitute milk for the milk you'd regularly use, like hemp milk or coconut milk.  And the good thing is if you use the recipe below, you can make the batter up over the weekend, ready to go on Tuesday. It'll last just fine.
Egg free pancakes require a little extra creativity. You can use recipes like the one above that call for an egg replacer, or you can use a recipe like this one that simply leaves it out.  I quite like this vegan pancake recipe, though you could use regular milk & butter if you're not vegan or dairy free.
BUT, I think my all time favourite, no guilt at all pancakes are the 3 ingredient, Paleo pancakes here (and pictured)  Just egg and banana, and a little cinnamon and they are delicious and healthy. Yum yum yum.... bring on Tuesday!