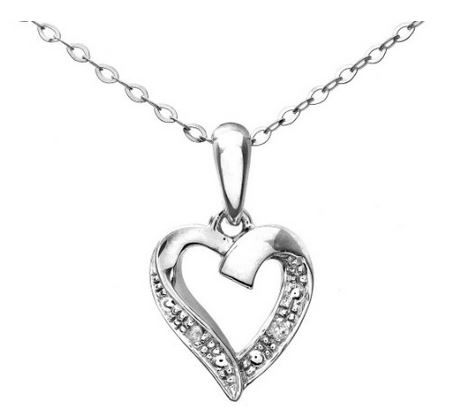 Are we thinking of Valentines' day yet? It's just over a month to go, and something to look forward to. To help you save money by planning, Amazon have a lot of lovely jewellery in their January sale, including this 9ct white gold diamond heart pendant which comes with a 46cm chain for £44 instead of £105.
There's not a whole lot of info on this particular bit of jewellery, except that it contains 2 diamonds, and is white gold.
There are two reviews and they are both positive saying that the recipients were very happy with them, so that's something. One of the reviewers was surprised that it wasn't the size it is in the picture, but that is just oversight - the information clearly says that the pendant is 1cm high and 1.6 cm wide.
Being over £10 the delivery on this is free too.