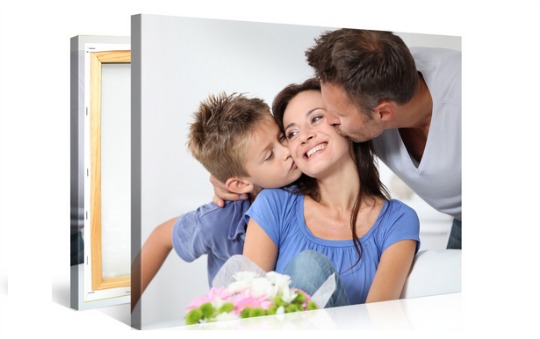 Picanova have a discount code that it valid for today only, and it gives you a great offer. When you order 2 canvases today and enter the promotional code at the checkout you get the cheapest canvas free, and only pay half price on the second one! That's the equivalent of 75% off your total order. You need to be quick as this offer is for one day only, so you have until midnight to get your order in.
These would make a great gift for Mother's Day, and as you get 2 canvases that's one for your Mum and one for the Mother-In-Law too!
Click here to order your Photo Canvases @ Picanova and use the code IN15BGUK
Discount: Create 2 photo canvases, get the cheapest one free and the second at 50% off
Expires: 23/02/15
Code: IN15BGUK
Prices start from as little as £17.40 for a 20 x 20 photo canvas, so 2 of these could cost you just £8.70 plus postage and packing! That's a cracking price. You can choose from loads of different sizes and styles of canvas, and your delivery costs depend on what you order.
Remember, the code finishes tonight, so better hurry!
Thanks to Rudeeyy @ HUKD