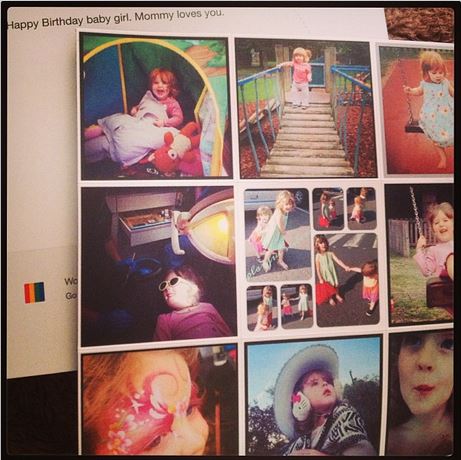 If you're one of the 150 million Instagram users on the planet, have you heard of Sticky9? They are an absolutely gorgeous way to bring your photos off the screen and into your life. They're also really beautiful to give as gifts, and right now Sticky9 are offering 3 for 2 until midnight tonight.  That means when you buy two sets of 9 photos - that's how they come - you will get a third set absolutely free. The offer is available on magnets, stickers and cases.
I reviewed Sticky9 back when it was called Stickygram, and I absolutely love them.
If you're wondering how you could use these, I think they are absolutely gorgeous thank you gifts - thank you for coming to my party - for example. Or you can use them as a normal, 9 part gift for grandparents, or family or friends. Since you don't need a lot of wall space for them, and they can go straight on the fridge, they're the ideal gift for someone who doesn't have a lot of space, or travels a lot.
You buy them in sets of 9, and each magnet is about the size of your average Instagram image, but you can mix and match them too - I've bought three sets, and will split them as gifts between  4 people, saving a few to add to my own collection.