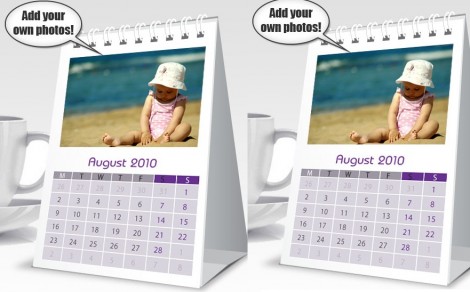 Calendarwizard are offering a 20% discount on all their photo gifts just in time for Mother's Day this year. With that very day fast approaching, you'll need to order items like these well in advance so they arrive on time, so get looking at their great deal.
Calendarwizard has a simple system to upload your photographs and insert them into a variety of different formats. You can choose notebooks, diaries, mugs, calendars and so much more. They have quite a lovely collection and the 20% discount certainly helps.
Discount: 20%
Applies to: Photo gifts
Discount codes: 260209
Expires: 30 March 2011
I'm a fan of photo calendars myself. I saw one at a friend's house the other day and it looked fabulous. They had taken all their memories from 2010 and put them into their 2011 calendar and it worked brilliantly.
If you are looking for a cost effective, yet unusual and lovely, gift for Mother's Day this year, then take a gander at the Calendarwizard collection and make use of their ace discount.