The Original Poddle Pod Package And Toddle Pod Package £29.99 - £37.49 @ Bounty.com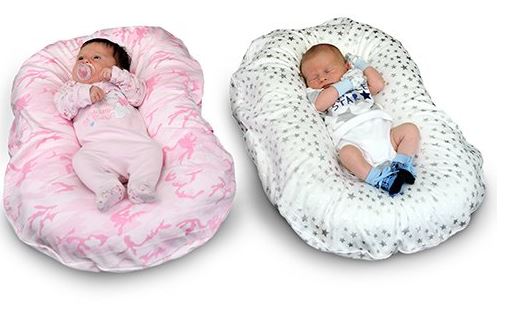 Today's Bounty offer is the Original Poddle Pod Package and Toddle Pod Package, both reduced by 25% meaning they are selling for £29.99 and £37.49, delivered.  This offer is available until June 25th and the code for the discount is BOUNTY25. There are loads of different covers to choose from, and you can select your favourite before heading for the checkout.
I have two friends who have these Pods for their little boys, in both cases, and they both swear by them. As co-sleeping mums they love that there's no danger of the little ones being rolled onto, or shuffling down into the bedding or falling off the bed. One of my friends says her son sleeps really well in it, because, she thinks, it's quite 'close' so he thinks he's sleeping in her arms.  That sounds awfully cuddly and sweet to me!
These were originally created and developed by mothers who needed something and somewhere to put their baby down safely and from what I hear from those mums who have them, they are well worth the investment.