Maternity Clothing Sale Starting From £2.97 (With Code) @ ASOS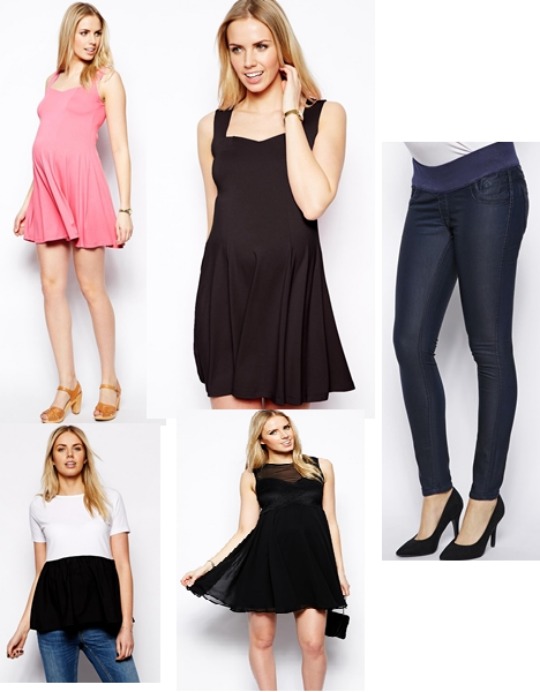 Are you pregnant and getting to that stage where things are getting a bit uncomfortable? Maternity wear is clothing made by the Gods, it is the most comfortable thing ever to grace your swollen body. It can be costly though, but here at Playpennies, we don't do costly. We bring to you the maternity clothing sale at ASOS. Use code GET15 and you are onto a winner, with a further 15% off.
Maternity dresses are in abundance in the sale @ ASOS. There's casual ones, ones suitable for work and gorgeous party ones. Check out the ASOS Wrap Skater Lace Dress* or the ASOS Sheer Lace Panel* one if you are in need of something a bit sexy for an upcoming party or event. Perhaps, you are already on the lookout for that Christmas party dress. Well, nows your chance to grab one quick. Dresses start from only £5.10 with the promo code.
Jeans are a wardrobe staple for us all, including when we are "up the duff". Finding an affordable pair that fit is a different story. ASOS have a small selection in their sale, from a size 6 through to a 16. Prices start at £ 6.80, when you use GET15. 
Tops start from £2.97 for the England's Lucky Charm one*. There's LOADS to choose from and my personal favourite is the ASOS Dobby Spot and Lace one*.
Whatever maternity piece you are looking for, I'd head over to ASOS or a good look. There's plenty to choose from and the prices are really low, when you add the promo code, you are certainly quids in. Spend over £15 and get FREE delivery, or pay £3 for orders under that threshold. Size availability varies depending on the item you choose, but the range caters for a size 6 through to a 20.
Head over to our vouchers section where you can find promo codes like GET15 and lots more.