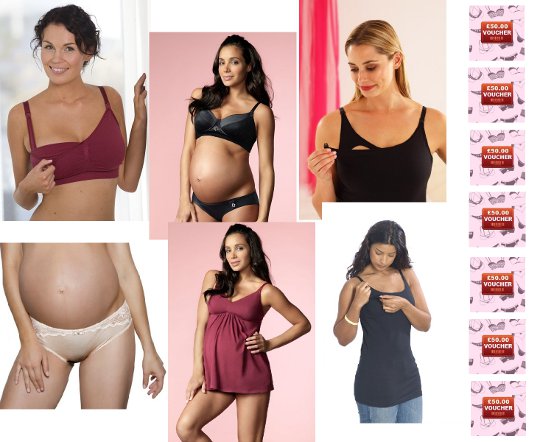 If you want to get the mum-to-be in your life a really special something for Mother's Day, or the new mother something that can help her feel feminine and beautiful in the sometimes difficult months post birth, we have a fantastic offer for you.
Boobie Milk is a supplier of maternity and nursing lingerie, and they stock some of the nicest brands of maternity bras and underwear you'll find. As a mama-to-be with a two week overdue bump myself, I have absolutely loved not only the service I've received from Boobie Milk, but also the products, and cannot recommend them highly enough.
So what's the offer?
Boobie Milk is offering PlayPennies readers 15% off on their range of maternity and nursing wear
Discount: 15% off
Expires: 23 March 2012
Exceptions: None - also valid on Special Offers
Discount Code: playpennies15
Of course this doesn't just have to be for Mother's Day, as every mum to be will know pregnancy changes your breasts, in shape and size, and the birth of a child does the same whether you breastfeed or not, so having the option of having an at home fitting if you live in Kent or surrounding areas or an online advice service if you don't is pretty awesome.
When your body is no longer your own, and your once comfy underwear is cutting into your skin, it's a real pleasure to be treated to professional and helpful service, and walk away feeling feminine and sensual, bump and all.