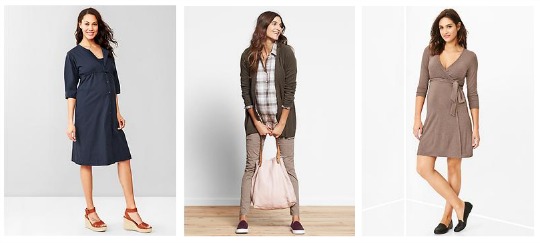 As well as the 60% Off Sale we mentioned before, Gap have a limited time offer for free delivery on any Maternity purchase with no minimum spend. They don't say how long the offer is on for, and there is no code to enter, the free standard UK delivery is automatically applied at the checkout.
Although at full price Gap clothing is not what you would call cheap, there are an awful lot of styles still available in the sale, with clothing from £4.99, which with free delivery works out at a really great price for Maternity wear. If you're looking in the sale rather than the full priced lines then some have limited availability, so it's probably best to search by size just to avoid disappointment.
I'm loving that maternity clothing has come on so much recently, as only a few years ago it was still huge flowery tent dresses that made you look like a sofa. That was not a good look for anyone. These styles at Gap are among the nicest I have seen. Maternity clothing at Gap is online only, and cannot be bought in their stores.