SportJock Action Maternity Sports Bra Review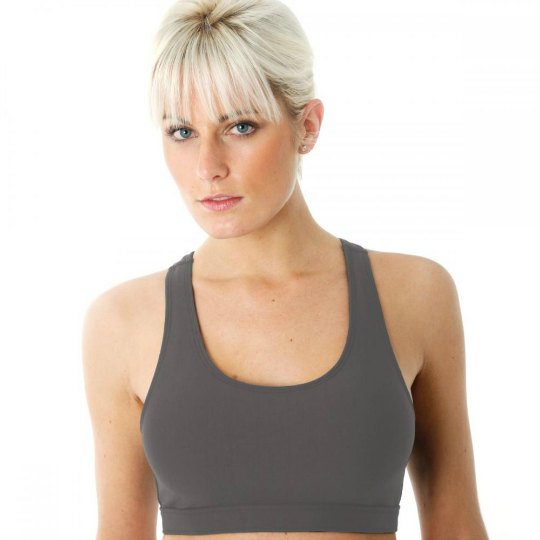 It's widely known that pregnancy can make a woman grumpy. That's definitely true in my case - at 18 weeks pregnant with my third child I am prone to the occasional hormonal flip out, and have begun to contemplate wearing a t-shirt emblazoned with the warning: Angry Pregnant Woman: KEEP CLEAR.
But if there's one thing guaranteed to keep me calm and get the happy hormones flowing at this stage, it's hitting the treadmill for half an hour or going for a (very graceless) run along the beach.
Which is why it surprises me that it's so difficult to find decent maternity sportswear. I have Googled endlessly for running togs that work with a bump but so far my quest to feel comfortable whilst working out with a baby on board has yielded nothing.
Until last week when, on the brink of giving up trying to wriggle into my normal running gear, I stumbled across www.boobiemilk.co.uk and the wonder that is the SportJock Action front-fastening sports bra. I honestly almost wept with joy.
At £25.99 and with a zip-fastening front it's a joy to put on - pregnancy can be undignified enough with having to suffer the humiliation of trying to squeeze your melons into a pull-on sports bra. And with no wires, it's ideal to wear both as a standard maternity and / or nursing bra, or when you need some extra support whilst exercising during pregnancy (or in my case, attempting to).
Mine's grey and the sizing is super-easy to figure out: small, medium or large. The CoolMax and Supplex fabric really does keep you cool once you work up a sweat, but unlike so much maternity wear, the SportJock Action bra looks pretty cool too.
Which in my view makes it priceless.