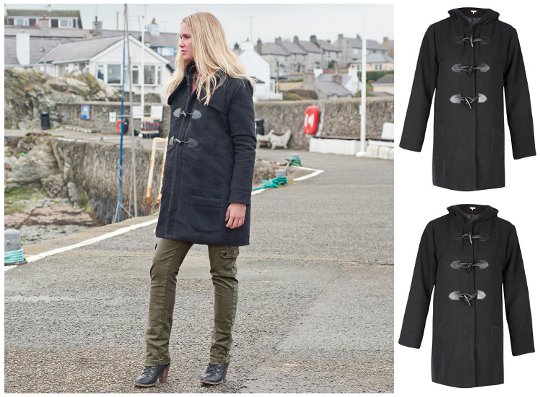 JoJo Maman Bebe have a fantastic discount on this Black Duffle Maternity Coat. It is selling at just £29 instead of £79. The only negative is that they only have it available in sizes Small and Medium which equates to UK sizes 8 – 14.
I am one of the most tight-fisted people I know. I will happily support charities and give to people in need and so on, but when it comes to handing over money for stuff, I just don't like forking out cash! Which is why I have gone this whole winter without a coat: I cannot justify spending £70-odd  for a coat I'm going to wear for just a few months!! £29 changes the game a little though, and even I would happily pay that for a coat. (For the record, I haven't been cold – I've just been wearing my hubby's!)
The Black Duffle Maternity Coat is 35" in length and is made of 40% wool, 60% polyester, and is dry clean only.
Thanks to magicbeans at HUKD