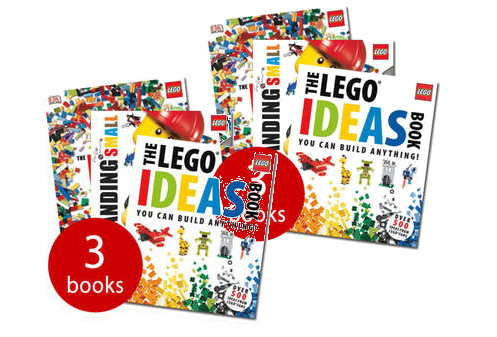 The Book People have a really good offer on The Ultimate Lego Ideas Collection -  3 Lego themed books for £9.99. It really is a good deal as two of the three books on Amazon will be £16, and the third isn't available at the moment. Add the code FREE268 for free delivery and you've got yourself a bargain.
There are three books in this collection: The LEGO Ideas Book, The LEGO Book and the LEGO Standing Small book on minifigures.
Between these three, you'll find a "rich history to a celebration of the minifigure and 500 enlightening ideas for model masterpieces to make." It's sure to provide plenty of brickmaster inspiration and provide all the information you could ever wish to have about the brand.
The LEGO Book has been expanded and fully revised and gives an in-depth look at the history and facts about LEGO. The LEGO Ideas Book has over 500 ideas for building projects, and Standing Small celebrates 30 years of minifigures - from the traditional to Harry Potter and Starwars - and is the one not currently even available at Amazon.
Thanks to xxsammie1 at HUKD