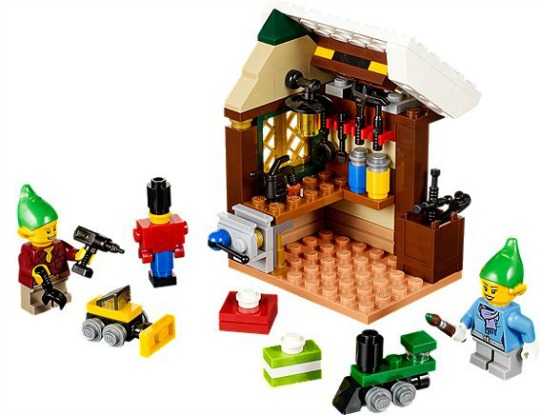 We saw this and thought this was ace. Lego will be on a LOT of Christmas lists this year, just like every other year, but let's face it, it's not cheap. If you go over to the official Lego Shop then you will have a massive selection of Lego items to choose from. They are currently running a promotion: Spend £50+ and get a FREE Lego Toy Workshop. I have been told that these are fairly hard to come by, and tend to sell for over £10.
Click here to see what other Christmas Lego goodies are at the Lego Shop*
The Lego Santa's Workshop* is £59.99 and is absolutely jam packed with festive goings-ons. Buy this and you will not only get the FREE Toy Workshop but FREE delivery will be applied to your order. Don't worry about codes or vouchers, they aren't needed. The Toy Workshop is automatically added to your order when you spend over £50.
Unfortunately, most of the Lego Minecraft sets are out of stock. The Ender Micro World* one is reduced to £26.99 and still in stock. £2 dearer than Argos, so bear that in mind.
There really is heaps to choose from over at the Lego Shop, the variety is second to none. Watch out though as you may be able to pick up some of the sets cheaper elsewhere. Remember to spend £50+ for that FREE Lego Toy Workshop set.
Thanks to MapleLeafs @ HUKD