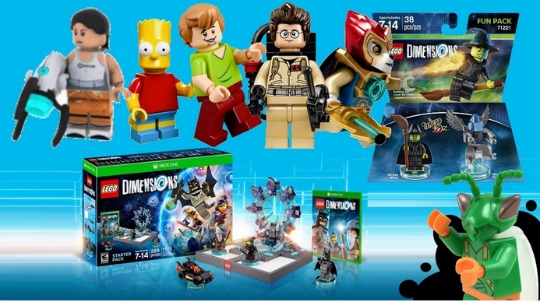 If you are eagerly awaiting more news about Lego Dimensions then this will make you very happy indeed. Warner Bros Interactive Entertainment has confirmed another eight different themes to join those already announced as part of Lego Dimensions, and these include massively popular names like The Simpsons and Doctor Who.
As well as the residents of Springfield and the TARDIS the new announcements are Ghostbusters, Jurassic Park, Lego Chima, Midway Arcade, Portal and even Scooby Doo! There will be new characters, vehicles and gadgets through the new  Level Packs, Team Packs and Fun Packs that will all be compatible with the Lego Dimensions Starter Packs.
It has also been revealed today that each vehicle can be rebuilt three times to make new versions in the game play for even more fun and adventure.
These new themes announced today join the already announced DC Comics, The Lord of the Rings, The LEGO Movie, The Wizard of Oz, LEGO Ninjago and Back to the Future worlds, so this looks to be a massive game with so many possibilites, and will be on many children's Christmas list this year. That's unless they use pester power to get in on the September 29th release date, though some us won't need much persuading!
Lego Dimensions will be available for all major consoles, and is already available to pre-order at major retailers now.
(pic just2good)