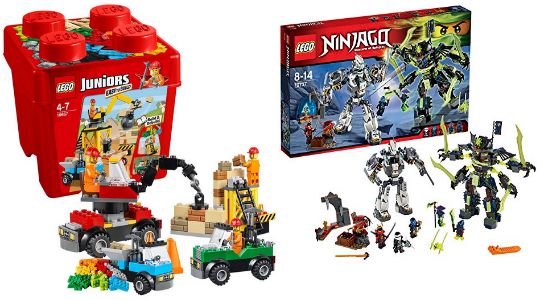 It's my son's birthday next month and he is not-so-subtly dropping hints that he wants Lego, Lego and more Lego for his special day. The thing is, he now wants the big sets, you know the £70-£100 ones, so he can build big models. I find it hard to say no as it's nice to see him using his brain and following instructions. Thankfully for my purse, Amazon have selected Lego sets reduced too.
Here's a list of some of the Lego deals:
There are lots more to choose from in this awesome deal. Delivery is FREE if you are an Amazon Prime member or if you spend £20 or over. If you plan on spending less than that and don't have AP, then delivery is £3.30.