Meccano 100pcs Pink Bucket £5 @ Boots.com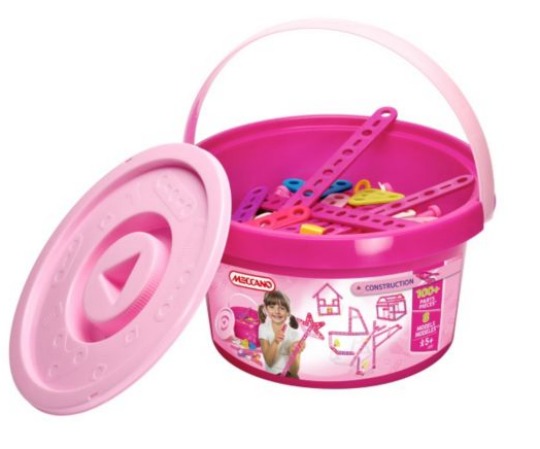 Wow! Boots.com have took a massive £15 off of the selling price of this 100 piece pink Meccano Bucket. This means this is only £5 just now. If you want this then you will need to get your skates on. This sells for between £15 and £20 elsewhere, so I foresee this selling out mega fast.
If you think construction kits are always a bit boyish, then this will be right up your street. It is Meccano pieces, just like any other regular Meccano, except it's aimed at girls and it has some pink bits in.
There's tools and instructions to make 5 different models. For a fiver, I think any child could get a good few hours of pleasure from this.
It's suitable for age five and above, and is very much aimed at little girls. It comes in a bright pink plastic bucket.
Why not buy a few to widen the amount of things your child could make with this? Maybe, grab some to tuck away for Christmas presents for those little girls your never know what to buy.
Delivery is £2.95 or if you want to collect from store it is £1.95. If you got four of these sets it would be free to collect from store, as you need to spend £20 in order to get free store collection.