LEGO Evolution Wall Sticker £5.99 with Free Delivery @ Amazon Seller Jukoprint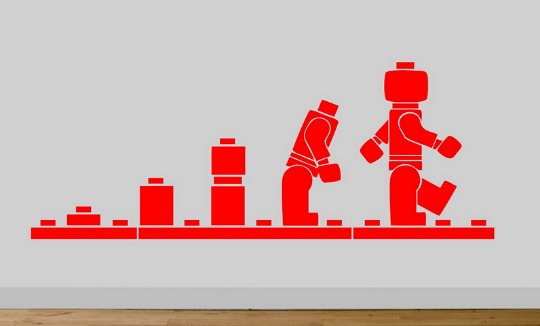 This is a brilliant way to make a Lego theme in a kids bedroom with this Lego Evolution Wall Sticker by Amazon seller Jukoprint. This one is only £5.99 with free delivery, though there are larger sizes available if you have a really large wall space to fill.
All the images on the website are in red, but there are 15 different colours to choose from! The colours sold direct by the maker Jukoprint have free UK delivery, but the colours fulfilled by Amazon only have free delivery for prime members or on orders over £10, so that might have an influence on which colour you pick!
It's a wall decal, so comes with full instructions on how to apply, as between the figures it's clear and your background wall colour will show through. Overall the reviews are good, and say that it is easy to apply.
This looks like a cheap and easy way to brighten up a wall and I can think of plenty of people who would love one of these. I think it would look good in our hallway, but I might have a fight on my hands there.