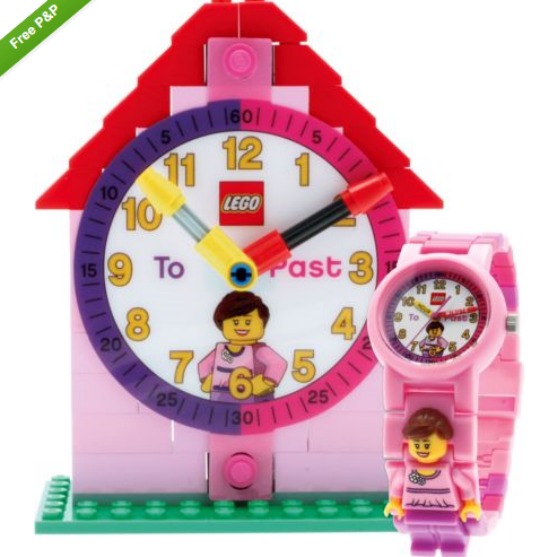 Is your daughter learning how to tell the time? Look at this gorgeous Lego Time Teacher girls' watch & clock set from Amazon. Not only is it functional but it is MEGA cute. Amazon are selling it for only £11 delivered. This sold out very quickly from John Lewis at this price and sells for £20+ in other retailers. It's £25, for example, at Debenhams.
This is exactly what you need if you are teaching your little one how to tell the time. Kids get an introduction to this in their first year of school but explore it much more around the age of six, and this is the age this set is suitable from. It comes with a constructable clock that is an aid for their learning. As well as the clock, there are illustrated cards to further assist.
The watch strap is made of a very pink plastic with a cute Lego minifigure feature attached. Lego fans would absolutely love this. Another great thing is that the strap can be easily adjusted for small wrists. The watch itself is water resistant up to 50 metres.
You will find the Lego Time Teachers girls' watch & clock set by clicking the link above and looking to your right hand side, where you will find it sold by Amazon at this low price, with FREE delivery.
Thanks to Zyburka78 @ HUKD