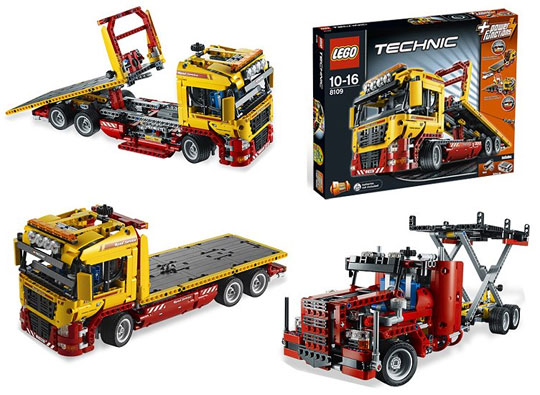 Amazon are selling this LEGO Technic Flatbed Truck for £59.99 instead of its usual £79.99.
If you have a young LEGO fan to buy a main birthday pressie for any time soon then you might want to consider this LEGO Technic Flatbed Truck - I'm fairly sure my youngest son, Edward, would love it for his birthday in a couple of months time so I he can have hours of fun doing flatbed truck 'stuff'.
One you've steered your LEGO Technic Flatbed Truck into place, you can raise or lower the motorized flatbed to load a vehicle onto the truck with the winch. Or you can extend the wheel lift to tow another vehicle.
If you get bored of being a flatbed truck driver you can rebuild your LEGO Technic Flatbed Truck into an airport catering truck - which, I have to say, doesn't sound anything like as much fun as a huge flatbed truck.
A rather fabulous 1115 LEGO pieces make up the LEGO Technic Flatbed Truck and although it's in stock at Amazon, they're currently advising delivery could take an extra couple of days.
Thanks to goldiminator at HUKD