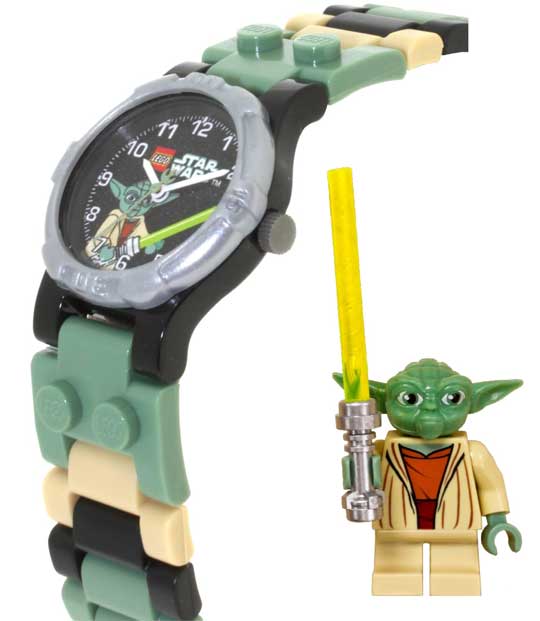 Love this LEGO Star Wars Yoda watch with mini figure, your little Star Wars fan will!  And love its price you will - selling for £12.42 rather than £18.99, Amazon are.  Stop writing in split infinitives  now, I will!
Kids and watches - they either love them and want one, or they don't.  My daughter was in the latter category - she tried wearing watches that were bought for her when she was younger, but she never really took to them at all.  She's starting her Army service in a few weeks time and, there, she has to wear a watch, so she's been practising getting used to that for the last three months.
My youngest son, however, is a bit of a watch fiend!  He's also a huge Star Wars fan, so this LEGO Star Wars Yoda watch would appeal to him.
The numbers are hands are easy to read, and it comes with multi-coloured, interchangeable LEGO links and is water resistant to 50 meters - just in case you have a young diver on your hands!  Fifty meters, seriously!?  Oh, and don't forget the Yoda mini figure that's included too.
All of the usual Amazon delivery options apply, so it's up to you whether you pay extra for faster delivery.
Thanks to Linners1978 at HUKD