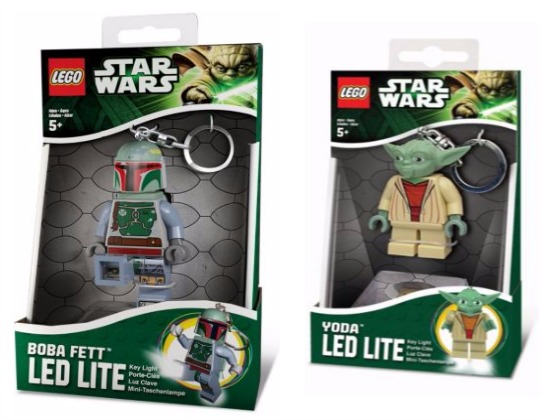 Calling all Lego Star Wars fans! You are going to LOVE this deal, that's if you don't already own them. Get the Lego Star Wars LED Lite Key Lights Yoda and Boba Fett Twin Pack for just £7.99 at Argos. It's reduced from £13.99, thus saving you £6. Plus they have thrown in FREE delivery, which saves you a further £3.95.
These are yet another thing that is highly collectable in it's own right. The Lego LED Key Lights come in many characters and there are so many to collect, but the kids do like them a lot. Obviously Lego Star Wars also has it's cult following too.
It looks like these come in their own separate boxes which means you can split the twin pack and give out as individual gifts. Think of party game presents or as a little extra in a birthday gift.
As these are an online exclusive for Argos you cannot reserve and collect them, but you do benefit from FREE delivery.