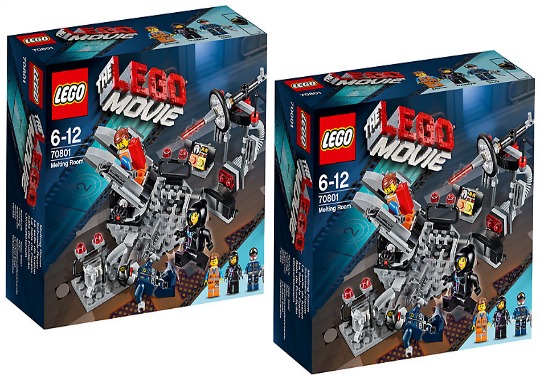 I get so excited when I find bargains, on items that I know a lot of you parents are looking for. The Lego Movie was a massive success earlier this year, and I have seen it no less than thirty times. That's thanks to my son, Ben. Obsessed doesn't even cover it, and I just cannot wait to see his face when he opens this on Christmas morning. You will have a smile on your dial too, when I tell you that you can get The Lego Movie Melting Room Set for just £8.99 from John Lewis or Amazon.
In The Lego Movie, the Melting Room is a massive part of the story. This is a perfect addition to any other Lego Movie sets or as a first one. Plus, the most important fact is what Minifigure characters does it contain. Lego Minifigures are HIGHLY collectable. As I have mentioned in previous blogs, go have a nosey on eBay and see how much some of them sell for.
You get three Lego Minifigures altogether: Emmet, Wyldstyle and a Robo SWAT. I think for just £8.99, this is an absolute bargain, especially as it contains the two main characters.
You can click and collect The Lego Movie Melting Room Set for FREE from any John Lewis or Waitrose store or if you are purchasing it from Amazon, then just top your order up to £10 to get FREE Super Saver delivery.