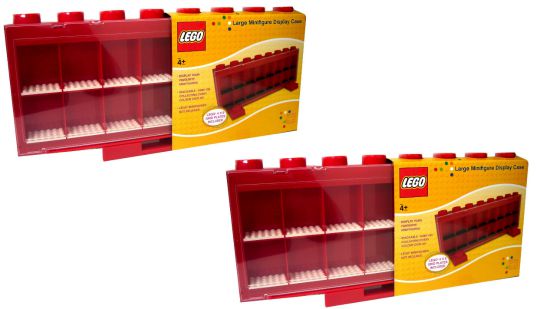 If you have a little Lego fan living in your home then you just have to get them this Lego Minifigure Display Case. It is super duper cool and would look smart in any child's bedroom. Amazon have it at the best price it's ever been on there and it is now only £10. It normally sells for around the £18-£20 mark. I know this because my son Ben has been asking for one. Get it now before it sells out!
If something on Amazon has a star rating of 4.8 out of 5, like this Lego Minifigure Display Case, then you know it's good. Amazon sell to many different people and there are some real fussy folk out there.
The Lego Minifigure Display Case can take up to 16 Lego Minifigures. You can buy multiples of these and have them stacked as storage. If you prefer this can be wall mounted and will be a feature of the room.
Each little compartment can take one Minifigure in it. They are stored securely and won't fall about as are connected with a Lego plate.
This is the ideal gift for that Lego lover that has EVERYTHING!
Delivery is FREE if you have Prime or £3.30 if you don't.