Lego Minecraft Micro World Set £25 @ Asda Direct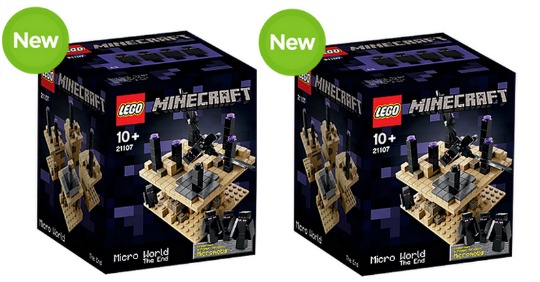 This Lego Minecraft set is only £25 at Asda Direct just now. That is a super price, this will be a top seller this year as it's about the only substantial and affordable Minecraft toy on the market. Kids don't just like Minecraft, but are OBSESSED with the pixel building game.  This very same Lego set sells for no less than £29.99 in most other retailers. Don't miss out, get yours now!
This Lego Minecraft Micro World set might look like a rubbish Lego set but to a Minecraft fan, this will be Enderman heaven. In it you get an Ender Dragon and four Enderman Micromob figures. This alone would make my boys screech with delight.
The Micro World can be split into four section for a different playing experience. It is recommended for age ten and over, but I would be shocked if your average eight year old Minecraft fan couldn't put it together. It's safe enough for someone below ten but not three, due to the size of the pieces.
Get your Lego Minecraft Micro World Set from Asda direct and you can collect it for FREE at your local store or pay £2.95 to have it delivered.