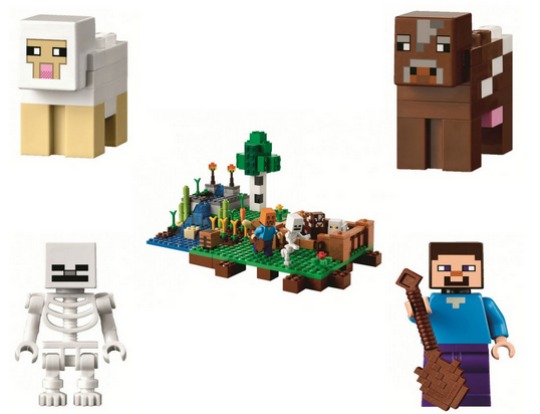 One of my sons has begged me for Lego Minecraft The Farm, and to be honest. I was starting to get a sweat on, it's really popular and hard to get hold of. This is probably because it is one of the more affordable Lego Minecraft sets out there. Get it right now from Amazon for just £21.24, including FREE Super Saver delivery. They have price matched Argos, but it's near impossible to get The Farm from one of their stores.
This particular Lego Minecraft set is recommended for children aged eight years plus, but I have bought it for my six year old. He is a dab hand at construction toys thanks to the time he has spent on Minecraft.
Your little Minecraft buff will be over the moon to see that this set includes a Lego Minifigure Steve?, a skeleton, cow and sheep. Minecraft and Lego are a match made in heaven, with their block structures.
This is highly sought after, as is this Lego Minecraft First Night Set* for just £33.99. Both sets attach fantastically to make a big Minecraft scene, that even the most seasoned builder would be proud of.
Thanks to Red-VIII @ HUKD