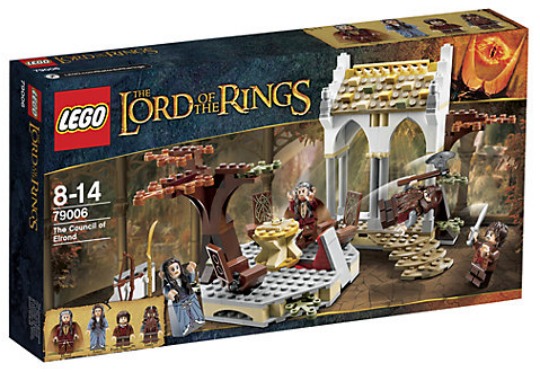 Lego comes in many themes, some have a cult following and the minifigures are highly collectable. Have a nosy on eBay, some fetch £10+ each! Lord of the Rings is one of those themes, that people go crazy for, which means the sets come at a premium. Click the link below and it'll take you to Very where you can buy Lego The Lord of the Rings: The Council of Elrond for just £21. The exact same set would set you back £29.97 from John Lewis.
Just like Minecraft, little boys of a certain age (seven to ten years old) seem to go daft for Lord of the Rings and Lego. It seems like a no brainer to put them together.
This Lego The Lord of the Ring: The Council of Elrond comes with four minifigures: Elrond, Arwen, Frodo Baggins and Gimli. Frodo Baggins himself is worth around the £5 mark, so bear that in mind!
The set contains an impressive 243 pieces in total plus you get that all important ring with it. It's suitable for children aged eight to fourteen years old and comes with instructions.
Collect+ is FREE and means you can collect your Lord of the Rings Lego set at a place and time that suits you. If you'd prefer delivery then it costs £3.95