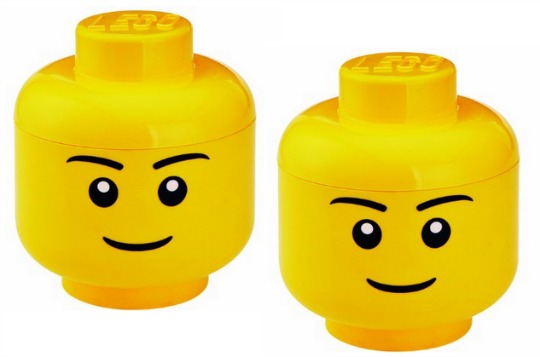 Standing on Lego is one of the most agonising things you can ever do, my other half says it's more painful than childbirth, but he is just silly. Adequate storage is what's needed and we have just the solution for you. These Lego Large Storage Heads are only £13.99 from Amazon or from Argos. If you opt for Amazon, pay by Mastercard and use Amazon offer codeMCARD5OFF at the checkout they you will get it for just £8.99 delivered (that's what I did).
Lego Storage heads are mega popular because they not only handy but kids actually want to use them. The lid at the top of the head is lifted for Lego to go in. This is the biggest head I think you can get. You don't HAVE to fill it with Lego, you could put in small play items like toy soldiers or dinosaurs etc.
This is an exact replica of the standard boy Lego Minifigure heads, but obviously lots bigger. Grab yours now before they go!
You can save on the £3.95 postage at Argos if you reserve and collect, but remember if you have a Mastercard then it's really worth going down the Amazon route.