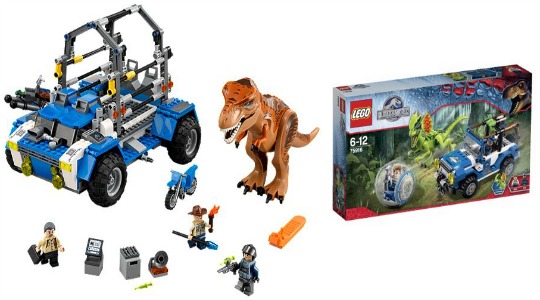 Are you a Lego fan that likes to collect the special series? If you are a die-hard fan, you maybe have some pieces from the Lego Jurassic World collection. There are some great ones and I can see sell outs all over for these. My eldest son has already been begging me, but he will have to be an angel all summer if he wants the biggest one that Amazon have.
Here's a list of the Lego Jurassic World Sets at Amazon:
Amazon deliver FREE to anyone that has Amazon Prime, and to anyone that spends £20 or more on one order. There is a subscription fee to Amazon but it's most definitely a great service to have. If you want to find out how to get Amazon Prime for less then head here.