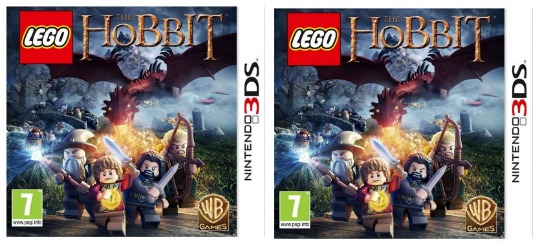 If you're looking for cheap games for your kid's 3DS collection, then this one is a great price. LEGO: The Hobbit for the 3DS is reduced from £13.95 to only £7.95 at The Game Collection, and to make it even better free delivery is included!
The game is based on the first two Hobbit movies, but it's not going to be as scary for kids - nothing is as scary when it's done in Lego bricks! It's suitable for ages 7 and over. Here's what you can expect:
The interactive game of LEGO The Hobbit allows gamers to play along their favourite scenes from the films and follows the Hobbit Bilbo Baggins as he is recruited by the Wizard Gandalf to aid Thorin Oakenshield and his Company of Dwarves. Bilbo leaves the comforts of the Shire on a journey through Middle-earth to help the Dwarves reclaim their lost Kingdom of Erebor within the Lonely Mountain. Along the way, he is introduced to ravenous Trolls, dangerous Orcs and, of course, Gollum and his precious Ring. Players will utilise and combine the Dwarves' unique abilities – often with hilarious results – to solve the most diverse Quests of any LEGO videogame to date.
Lego games are loved by both kids and adults, and if you get this while it's on offer it might see you through until the new Lego Jurassic World game gets released in June!
Thanks to FantasyDeals @ HUKD