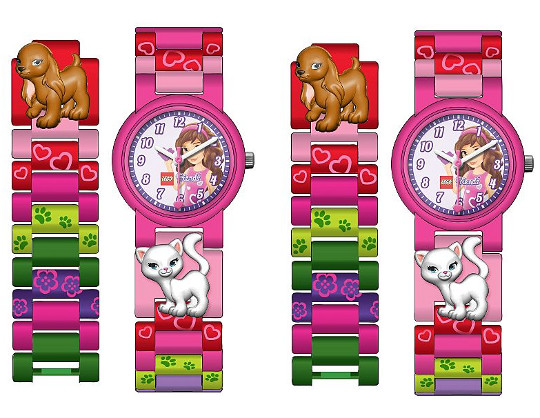 Debenhams have reduced their Lego Friends watches from £20 to £16 and if you buy today and enter the code Lynley told you about last week (MM92) you can get it for £13.60, with free standard delivery which takes around four days too. It's currently £20.99 at Amazon, so a nice saving and a rather fabulous gift for a LEGO Friends fan.
I saw a range of LEGO watches at a product launch earlier in the year and I have to say I think they are brilliant. Admittedly if I wore one I'd feel a total geek, but that's no reason my child can't!
The LEGO Watch is an analogue watch with a buckle clasp and a plastic, PVC free band. It is 18 mm wide and as  white dial. The clock bit has Quartz and crystal, so it's a real working thing and has a 2 year manufacturer warranty. It's also water resistant up to 50 meters although I'd probably take it off for swimming anyway.
These are seriously funky and will be loved by true fans.
Thanks to dotty4deals at HUKD