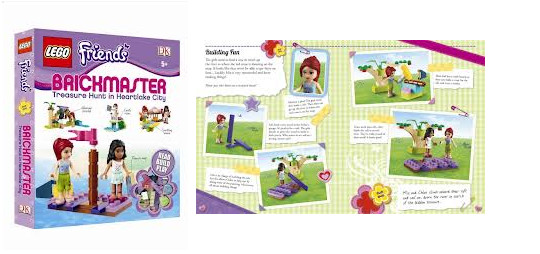 Amazon are selling LEGO Friends Brickmaster for £8.99 down from £18.99. It's also on sale at The Book People for £12.79 including postage, so this is a great price.
LEGO Friends Brickmaster is an interactive 'build your own adventure' story and brick set. It consists of 103 LEGO bricks, and an exclusive Chloe figurine, with five different scenes to build. The scenes are Mysterious map, Building Fun, Setting Sail, Cave Discovery and Bejewelled. Basically, how it works is that there are stories to read, then the model is built based on the story and children can then play out the adventure.
They need to use bricks from the previous adventure in the next one, so you don't end up with five complete scenes. Reading through the reviews it seems like a brilliant idea, and more importantly, it's well received, and considered a good introduction to LEGO.
Thanks to TrunkFunk at HUKD