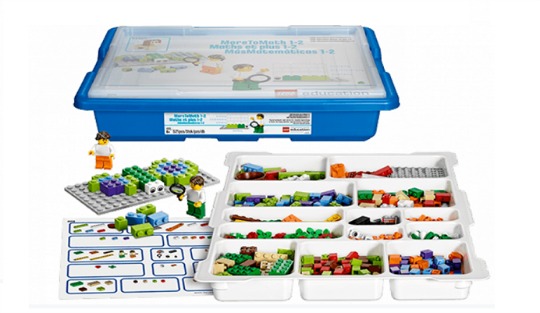 A primary school in Shropshire has become the first in the world to get a  teaching kit from the Lego Education team and is using it to help teach children about maths.
'More To Maths' has taken two years to develop in the US and Denmark by the Lego team, and has now been adapted to help Key Stage 1 children in the UK. It is matched to the mathematics curriculum and is launched officially next month.
Lego already do education aids for literacy, science and computing, and the idea of these is to offer an alternative method of teaching and challenge the traditional methods, with the slogan being "There's More To Maths Than Facts".
So if more schools try out the new Lego More To Maths way of teaching will it help to vary the lessons and get children who struggle to see maths in a new way? Or will the pieces just get made into buildings and lost under the chairs like they do at home? Either way we think the children would enjoy it!
What do you think? Let us know your thoughts over on our Facebook page.
We spotted this story on the LEGO Deals UK Facebook page, where you can read more about it.