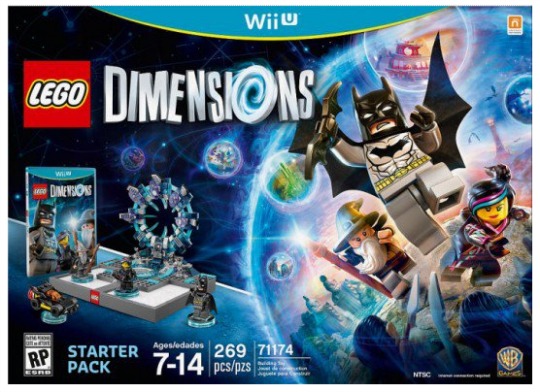 This is news that has caused a LOT of excitement in my house this afternoon, and will be having the same effect wherever there are LEGO fans... the LEGO toys-to -life game has officially been announced!
It will be called LEGO Dimensions and Amazon and Smyths Toys are taking pre-orders NOW!
If I've got over excited and not explained, this game will be a brand new type of game for LEGO, in the same style as Skylanders and Disney Infinity. You will have a starter pack with a 'dimensional portal' and three characters, and will be able to add more characters into the game play with figures that can be bought and collected separately.
Although details are only just coming in, you can learn a fair bit from the Extended Trailer which is over on our Facebook Page. We spotted characters and game play from Back To The Future, Lord Of The Rings, and The Wizard Of Oz! That's as well as the characters from The Lego Movie taking the main roles on the trailer.
LEGO Dimensions will be available for the PS3, PS4, Xbox 360, Xbox One and WiiU, so that's all the main consoles. The trailer has a September 2015 release date, though we don't know whether that's worldwide it's likely to be the case.
There's also an official website, that we've already bookmarked ready for more info when it emerges.
It's the first mention we have had so far in our house of the Christmas list, and it's only April! Let us know what you think.
Big thanks to Dealspwn for the info.