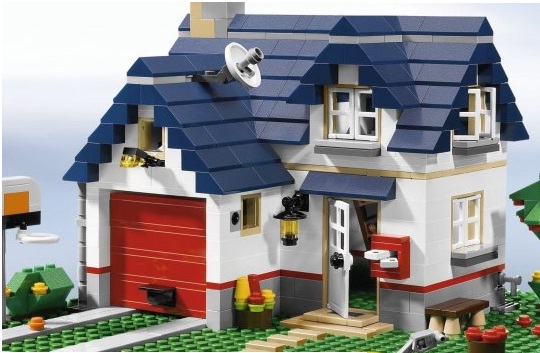 This price  is nearly half the RRP for this Lego set, and it also includes free standard delivery in the UK. Amazon has reduced the price of the Lego Creator 5891 Apple Tree House from £40.99 to £26.29.
According to the original poster on HUKD, our sister site, Tesco has price matched this set, however you need to collect in store whereas Amazon delivers for free.
Build a 3 in 1 classic family house. This modern country home with an apple tree outside is full of fun and realistic details, including a working mail box with letters inside, a satellite dish on the roof, a basketball net and lawnmower, opening front and garage doors, a ladder up to the attic and more. Includes 3-in-1 instructions for rebuilding into a tall townhouse or a relaxing summer home.
There's quite a few positive reviews on the site. This is fairly typical: "The models weren't that difficult to make, and the very long list of instructions breaks the steps down into small enough chunks for most children to be able to do. Also, for a change the country house model pieces were put into bags that had some logical order, with most of the wall pieces in the wall bags, roof pieces in roof bags and accessories in another bag. This is good as it makes it that much easier to build the model, as you're not constantly looking in five different bags for the different pieces you need."
Thanks to wishihadadonkey at HUKD!