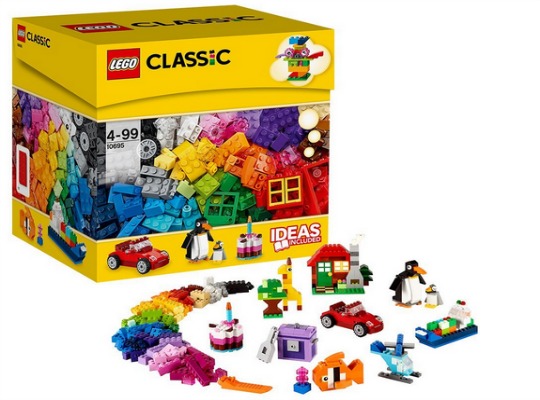 Lego is fun and I find it quite therapeutic if I am honest. I like to sit down with the boys (when time allows) and build little models with them. I reckon you could make anything out of Lego. If you have a little person that is just starting out with big boy/girl Lego and you don't know what kit to buy first then this Lego Creative Building Box is a good start. Plus it's only £15 at John Lewis. I have seen it in quite a few places for around the £20 mark.
What I like about the Lego Creative Building box is the assortment of colourful bricks included, it makes model building endless (in a good way). There is actually a variety of 37 colours in just one box. There are some special pieces included too, four sets of eyes, a door frame, a door, a window frame, two windows to fit in the frame, four tyres, four wheel rims and a rotor.
This set is so versatile that it's suitable for children aged four years old to ninety-nine.
Delivery is FREE from Amazon.