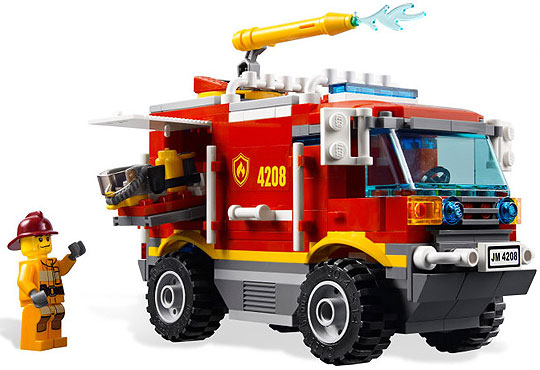 Amazon are selling this little LEGO City Fire Truck set for £8.07, its usual full retail price is £17.99!
I say the LEGO City Fire Truck set is a little one but it's got 243 pieces to sort out and put together a'la the all-important and would-be-lost-without instruction booklet that comes with all LEGO sets.
They could have done with a fair few extra Fire Trucks, LEGO City or otherwise, over in Spain during the last few weeks - my cousin lives in Southern Spain and says it has been absolutely CRAZY over there with all the fires this year.
If your very own LEGO City is still enduring scorchio weather, combined with tinder box dry ground then you should invest in a couple of LEGO City Fire Trucks!
Each set features a fire truck (I'm sure you figured that much out for yourself already!) that has a rotating water canon on the top (sorry kids, it doesn't squirt water for real) and two storage compartments for all your firefighting kit.
Its accessories include flames, a tree, fireproof equipment and an obligatory fireman's axe - you're not a proper fireman if you don't have an axe!
The LEGO City Fire Truck set is in stock but Amazon are advising they may require two extra days to deliver it to you.
Thanks to CHEEPSTUFFRULES! at HUKD