Lego City Airport £54.74 @ Amazon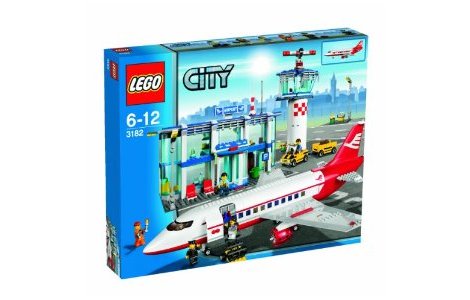 Just in case Father Christmas didn't bring you the Lego City Airport set you asked for, here it is on offer at Amazon for £54.74 instead of £96.34.
I have somewhat of a love-hate relationship with airports in real life - having to leave people behind that you don't want to is horrible.
However, I love this Lego City Airport!
Lego isn't just for kids y'know, in fact I enjoy playing with all my youngest's Lego City bits and pieces just as much as he does.
This is such a great price for a Lego City Airport set that I really hope Amazon leave it's price alone for a fair while, so you can grab a bargain - I know Lego is Lego, but does it REALLY have to be quite so expensive?
There is that much that makes up this Lego City Airport set it's no wonder it usually costs nearly a hundred quid - here's what's included:
Five minifigures: passenger, pilot, flight attendant, steward and service man. Airplane, terminal, control tower, baggage cart, crew, passengers and the doors to the terminal revolve too.
The terminal building measures over 10" (25cm) long and over 10" (25cm) tall and the  airplane measures over 20" (50cm) long and over 7" (17cm) tall.
All the usual Amazon delivery choices apply.
Thanks to mickeyb at HUKD