LEGO Brick Clock £12 with Free Delivery @ Amazon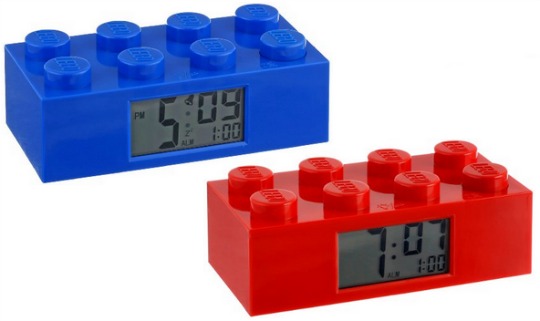 Any LEGO fans, big or small, will love this smart LEGO Brick Clock, and it's down from £16.99 to £12 with free delivery at Amazon. It's just the red and blue colours that are this price, the others are still £16.99, and they are that price or more at other retailers too.
It looks just like a big 2 x 4 LEGO brick, with the clock mechanism inside it, and an LCD backlit display so that you can see it at night. It does have an alarm feature, though that's probably only going to be used by the grown up owners. Ever known a child to use an alarm clock?
It's also got a 2 year guarantee, and the two AA batteries it needs are already included. Now you just need to choose which colour you want!