Lego Atlantis Wreck Raider £4.31 @ Amazon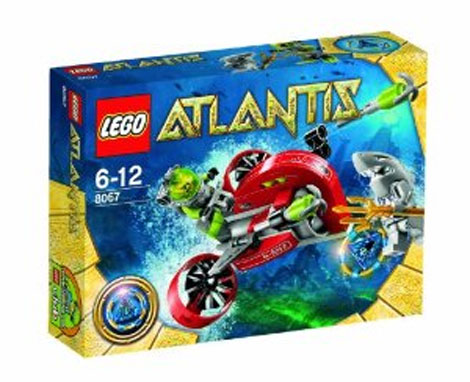 Sometimes it's the little deals that count, and Amazon have an almost half-price deal on this little Lego Atlantis Wreck Raider.
Here's a little Lego set for those times when you need/want to give a young Lego fan a little something without breaking the bank, OR which will take a hundred grown-up man hours to put together.
My youngest has a ton of Lego and some of the things require a full-blown mechanical engineering degree to construct!
This Lego Atlantis Wreck Raider is something that young ones, aged six and over can do for themselves...
"The Lego Atlantis Wreck Raider is one of the best Lego's I've bought in the past few months.It is small measuring around 15 cm long but breaks from time to time.Overall excellent toy.Would recommend this to anyone on the market for a small toy for their children."
Amazon are selling the Lego Atlantis Wreck Raider for £4.31, instead of £7.99.  Tesco are selling it for £7.97 (wahooo two pence off) and I came across Play selling it for £21.27...seriously, look (perhaps it's a typo).
There are a fair few bits of other Lego Atlantis bits, pieces and sets to collect - this is a nice cheap start.
Thanks to badgerpelt at HUKD