Lego Agents Tremor Track Infiltration £10.99 @ Amazon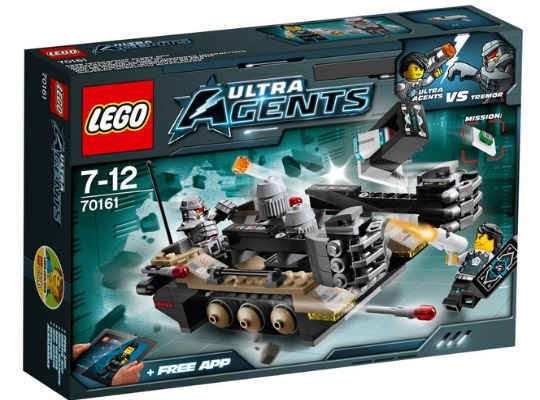 Lego Agents is very popular with my eldest sons age group (9-10 year olds). This Lego Agents Tremor Track Infiltration Set is just £10.99 from Amazon. It was £10.99 at John Lewis too so it looks like Amazon have price matched them. It is completely sold out at John Lewis though, which shows what a great price it is.
The Lego Agents Tremor Track Infiltration Set comes with two Lego Minifigures: Tremor and Agent Jack Fury. It features huge tracks, power punching fists, an open cockpit, an aerial, two flick missiles and two spare flick missiles. Plus a stud shooter.
This specific Lego Agents set looks action packed and I know my son would LOVE it. Generally you don't get much Lego for your money but this set doesn't look tiny.
The rubbish thing about Amazon is that you have to spend £20 or more now to get FREE delivery. What I would do is chip in with a friend to get one each, thus getting it delivered for nothing or just buy two yourself.
You could always treat yourself to a box of Green and Blacks Chocolate* while you are at it.