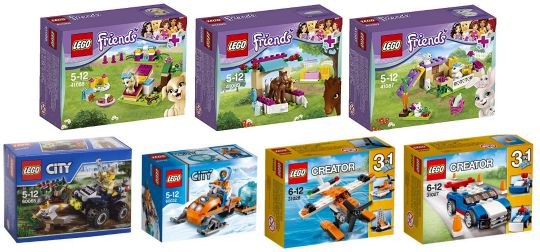 If you have a Lego fan to buy for this Christmas then it can be a very expensive business indeed. We always keep our eyes open for good deals on the most popular toy ever (yes, it's official) and Amazon has come up trumps again.
If you know about their 'Add-On Programme' then you will know that these are items at very low prices that can be bought with orders that are over £20, as they would be too expensive to be shipped separately. You can buy as many as you like of these add-on items, but they will only be dispatched with orders of £20 or more, but you can make an order up of just add-ons if you wish, as long as it comes to over £20.
The newest items to be added are Lego sets, and these would be brilliant for stocking fillers, last minute gifts, or little treats. Here's what I have found:
Add-on items don't stay at these prices for long, they are a limited time offer so I don't know when the prices will go back up. Happy shopping!