Large Lego Storage Head £12.98 Plus On 4 For 3 @ Amazon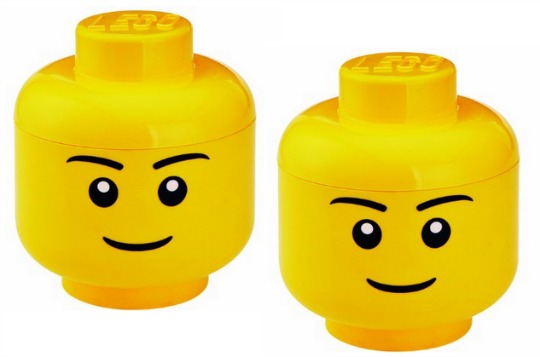 My eldest boys both have a Large Lego Storage Head each. They are great for storing all those bricks and to be honest have saved my poor feet from standing on them. Amazon are selling the Large Lego Head for just £12.98 each. The good thing is if you are needing more than one, which is likely if you have more than one Lego enthusiast in the house, you can get these on 4 for 3. Just add four of them to your basket and enter promo code HNG4FOR3 to get that fourth one for FREE.
Not only are these a functioning piece of toy storage but they look cool sitting in Children's Bedrooms.  You get other ones too like this Girl Face Version* for £15.13. They can all stack too just like "normal" sized Lego can.
These really do encourage your children to put their Lego away. It keeps it all together for the next time they want to play with it. I would say that they hold a fair whack of loose bricks, the smaller ones on the market don't.
With Amazon, you must spend £20 or more to get FREE delivery. If you just want the one then you will need to add £3.30 for delivery.